Chinese Geneeskunde,
holistische genezing
voor lichaam en geest
Acupunctuur is een onderdeel van een behandelmethode in de traditionele Chinese geneeskunde. Hierbij worden naalden op zogenaamde acupunctuurpunten in het lichaam gestoken.
Kruidengeneeskunde is het behandelen van gezondheidsklachten en ziekten met plantaardige middelen.
Moxatherapie of moxabranden, is een begrip uit de acupunctuur. Bij moxatherapie wordt warmte-energie naar een zogenaamd acupunt geleid, met als doel een tekort aan chi op te heffen en de chi-stroom te bevorderen.
Acupunctuur is in het westen de meest gekende der Chinese geneeswijzen. Deze therapie verondersteld, gestoeld door een empirisch onderzoek van 3000 jaar, dat het lichaam doorstroomt word door een systeem van energetische stromingen, in het westen meridianen genoemd, die in banen door het lichaam stromen.
Allen met een orgaan of een ingewand in relatie gebracht, dit volgens het principe van yin–yang en de 5 bewegers.
Yin–yang en de 5 bewegers zijn 2 heel oude filosofische begrippen, die niet alleen de mens, doch alle dingen en fenomenen in de kosmos met mekaar in verband brengt en ze klasseert.
Bij deze therapie worden er heel dunne naaldjes op vooraf bepaalde acupunctuur punten ingebracht, en dit in functie van de hinder die de patiënt ondervind, deze naalden dienen zo dun mogelijk te zijn om alle mogelijke problemen die zouden kunnen voorkomen, zoals een hematoom bij geriatrische patiënten, die meestal de nodige bloedverdunners nemen, te voorkomen. Ook om mensen met een angst voor naalden te kunnen behandelen is dit natuurlijk aangewezen.
Deze therapie is voor een hele reeks klachten aangewezen, gaande van een heel acute ontsteking, een gewone verkoudheid tot en met allerlei chronische klachten, die zo heel goed behandeld en onder controle kunnen gehouden worden.
Het kan zelfs gebruikt worden om er zo lang mogelijk zo gezond mogelijk bij te blijven lopen. Een soort van preventie therapie dus.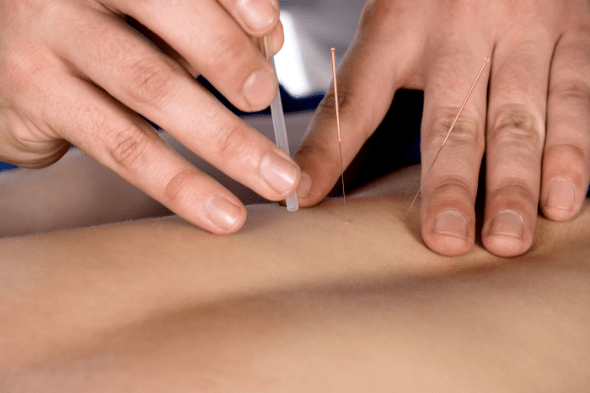 Er zijn veel problemen die met acupunctuur kunnen worden behandeld.
Meer dan 60 jaar kwaliteitsservice
in acupunctuur
Ik ben de opvolger van Jos Struelens.
Eén van de eerste acupuncturisten in Belgie.
Berchemboslaan 28
2600 Berchem

+32 (0)483 28 33 96
Enkel telefonisch afspraken maken.
Guido Gezellelaan 20
3630 Maasmechelen

+32 (0)483 28 33 96
Enkel telefonisch afspraken maken.
Veelgestelde vragen over acupunctuur behandeling

Heeft acupunctuur bijwerkingen?
Acupunctuurtherapie wordt algemeen aanvaard omdat het geen ernstige bijwerkingen heeft.

Zijn de naalden veilig?
Volledig. De naalden zijn gemaakt van roestvrij staal; ze worden vooraf gesteriliseerd en na elke sessie weggegooid.

Hoe voelt het aan?
De meeste patiënten beschrijven een dof, licht pijnlijk gevoel wanneer de naald wordt ingebracht.